I M P O R T A N T   I N F O R M A T I O N
*IMPORTANT!*
The eMaryland Marketplace (eMM) system will be unavailable on Wednesday,
July 17, 2019, beginning at 5:00pm EDT. The system will be offline until
Monday, July 22, 2019, at 8:00am EDT when we will introduce the new
*eMaryland Marketplace Advantage (eMMA)*.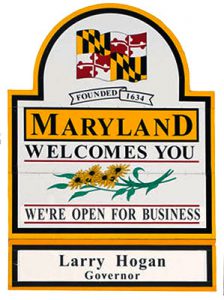 Maryland conducts the majority of its procurements through eMaryland Marketplace, the online procurement system that is a business tool to provide vendors with easy access to State procurement information. Vendors have the ability to:
Complete the Small Business Reserve (SBR) self-certification
Receive notice of bid opportunities
Search for contracting opportunities
Submit bids electronically
Obtain bid results online
State of Maryland has been made aware of a new phishing scam that targets the community of vendors doing business with the State of Maryland. Please do not engage or reply to the messages.
Please go to http://dgs.maryland.gov/Pages/Procurement/message.aspx for more information about this fraudulent email.
For more information about eMaryland Marketplace, review the Frequently Asked Questions.
← To register or login to eMaryland Marketplace, use the links to the left.
USER ASSISTANCE
eMaryland Marketplace Instruction Guides provide step by step instructions to help users navigate the system and complete common processes.
SMALL BUSINESS RESERVE CERTIFICATION
To participate in the state's small business programs, your company must first register in the Small Business Reserve (SBR). To determine if your company qualifies, review the SBR Qualification Criteria.
To register, complete the SBR self-certification process in eMaryland Marketplace. If your company is not yet registered in eMaryland Marketplace you can complete the SBR self-certification during your initial registration. Follow the instructions to Register Your Business in eMaryland Marketplace. If your company is already registered in eMaryland Marketplace and you wish to review the status of your SBR certification or complete the SBR self-certification follow the instructions for SBR Certification and Renewal.
SBR Renewal Notice – To continue eligibility in the small business programs your SBR certification must be renewed annually. To complete this renewal, logon to your company profile and follow the instructions for SBR Certification and Renewal.
---
Note: If you experience difficulties accessing the eMaryland Marketplace system it may be necessary to update your browser. Please view these instructions on how to complete this task for the most common browsers.