Chief Learning Officer:
Victoria Steeger, PhD

Instructional Programs Administrator:
Shae Cronin

Training & Development Coordinator:
Gennadiy Shoykhedbrod

Contact Us:
dgs.osp-mdpa@maryland.gov
The Maryland Procurement Academy (MDPA) provides training and performance support resources for Maryland's procurement professionals, as well as vendors seeking to do business with the State of Maryland. Delivered by certified instructors to develop Maryland's procurement workforce, the MDPA's goal is to enhance efficiencies, ensure ethical behaviors, develop quality personnel, and support Maryland Procurement.
This is accomplished through two distinct focuses:
Browse the resource pages for either public procurement professionals or for vendors to find training and support resources.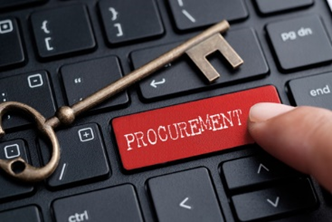 MARYLAND PROCUREMENT ACADEMY CERTIFICATION PROGRAMS
The Maryland Procurement Academy is establishing certification programs for Maryland Procurement professionals.  This high level training and certification will provide public procurement professionals with recognition of the knowledge, skills, and abilities in Maryland Procurement in conducting effective, efficient, and transparent procurement in the State of Maryland.
The MDPA certifications are three-tiered certifications focused on
Maryland-specific procurement and taught by Maryland Certified Instructors.  The certification programs are all developed from the Maryland Procurement Certification Framework. 

The first certification program offered is the Certified Maryland Procurement Officer (CMPO). The CMPO is the primary credentialing program for procurement officers and managers operating within the professional *Procurement Career Group* within the State of Maryland.

The CMPO certification program is the middle tier of the Maryland Procurement Career matrix for public procurement leaders.  The program is intended to cover Maryland procurement law, policies, and procedures pertaining to bids and proposals, management, and other core skills and competencies that a procurement professional must have to be effective.