Welcome to the Office of State Procurement!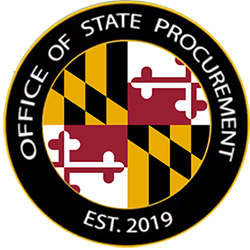 The Office of State Procurement (OSP) was established on October 1, 2019 and is the primary procurement unit for all delegated procurements from the Board of Works except for transportation and transportation-related procurements and otherwise exempt procurements.
The OSP consists of three bureaus under the Chief Procurement Officer (CPO) Robert Gleason and the Deputy CPO Mike Haifley: the Procurement Bureau lead by Director Danny Mays; the eCommerce and Business Services Bureau lead by Director Sachin Bhatt; and the Policy, Procurement Review and Training Bureau lead by Director Jamie Tomaszewski.
Policies and procedures established by the previous control agencies will not change immediately; however, all procurement functions now go through the OSP rather than the individual departments.
For the lists of current Statewide Contracts, refer to the following for details:
Commodities/Maintenance/Construction (all contracts)
For Transportation or Transportation-related contracts, go to the Maryland Department of Transportation's Procurement webpage.